I just wanted to take the time to give a huge THANKS to everyone who helped out in my last minute fundraiser for Journey 2 Origin. I was able to raise and cover majority of the expenses I had, so THANK YOU!!!. I hope you all enjoyed the music, even if they are kind of old. But I think I will be doing the CD selling thing each year. I just found it so much more effective than asking for donations. So YES, expect the next CD sets to be a lot more up to date =). Even if you didn't buy a CD, just the fact that you helped me blast the bulletin or spread the word meant a lot!
Anyways, we just got back last week and this trip was awesome! We were able to reach out to about 3,000 kids altogether, ranging from elementary to high school, and also a shelter for kids.
Just a quick summary of what we would do at the schools:
-Each dance group would perform their routine at the assembly.
-We would then break up into groups and take 10-30 kids each group and teach them a short routine.
-Each group would then perform the routine for each other, at the end (Like a short talent show featuring them).
*During our interaction with them, when all the teaching is done and they are just waiting to perform, we huddle with our kids and just get to know them, let them know why we are out there, tell them the importance of school, family, and just pursuing their goals no matter what it is. A lot of the kids wanted to be engineers and doctors. AWESOME!
Sooo, just a few highlights of the trip:
-Reaching about 3,000 kids altogether, ranging from elementary to high school.
-Teaching at Bantay Bata's Children's Village (a shelter for kids). This was probably my favorite out of all the places we taught this year. There were only about 36 kids at the shelter, but it was a lot more direct and personal. We didn't really know what to expect because a lot of the kids there came from bad families, abusive parents, etc. We felt that maybe they wouldn't respond to us as much as the actual schools because of what they had to go through. But upon arriving, they were just really happy to see us there and all they really wanted to do was play. Since we were able to interact with the kids on a more personal level, it was also very hard to leave the shelter. A lot of us got attached to the kids and the kids also got attached us. It got kind of emotional leaving and during the car ride back to the hotel.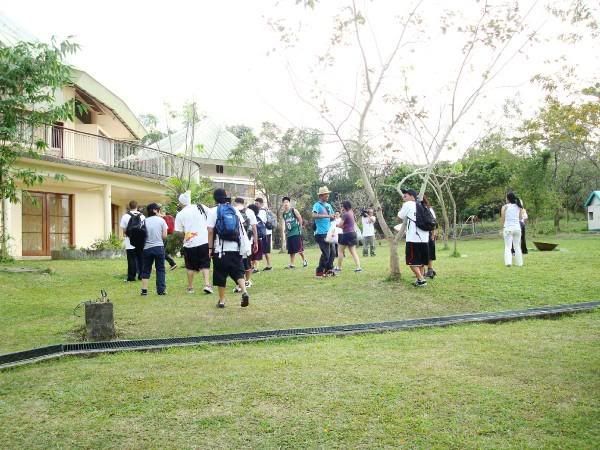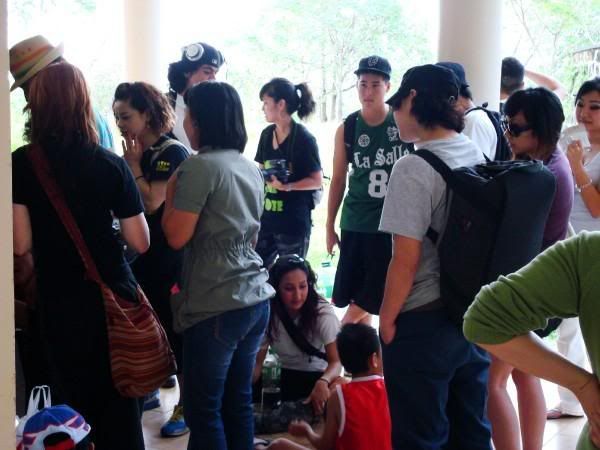 -The first school that we went to this year (Eulogio Rodriguez in Mandaluyong) was also the same school we taught in 2005 the first year going out there. There were a lot more of us mentors this year so we had to pair up in teaching. Some of the returning mentors, including myself, decided to sit out from teaching at this first school so that all the new mentors can experience it fully. It was great just to see the faces of the new mentors interact with the kids, it felt like we were re-living our first teaching experience as well. During that time though we helped film, and take photos. We also were able to interview a few teachers about the project and got a lot of positive feedback. One teacher said that a lot of the kids do love to dance, but there are no dance programs at many of these schools, so they really did appreciate what we were all doing out there.
-One of the schools (Fort Bonifacio) had really talented kids. They even prepared a stage area and their own dance team performed for us. There was also this one little boy who I know will be a crazy bboy when he gets older (he's already got skillz now!). There was even a moment when Kool Raul would run and do a certain flip, and the little boy would follow him and copy the same exact flip! CRAZY!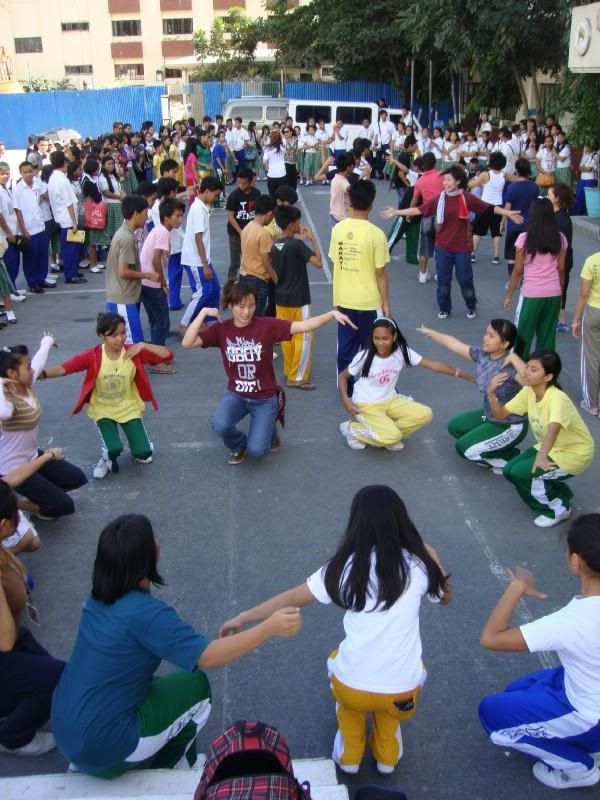 -I was able to see some of my relatives! Even though both our schedules were busy, I was glad to have seen some of them this year, even if just for a short while. Hopefully one of these days I can go out there with my whole family so we can all see each other again.
-Our boy Serge threw his b-boy event, All The Way Live: Philippines. It was dope seeing the raw talent there. The bboy crew that won was a local group called Funk Roots (PI), and Narumi from Japan won the Bgirl battle. I helped DJ the event and also the After-party. Lawly Law, put down the nastiest breaks during the battles! Hype all the way through! Even an exhibition cypher, Philippines vs. The World. INSANE! A lot of out of town dancers came out for the event as well. Bboy Differ from T.I.P. crew, Narumi & Mi Chan from Japan, Bgirl Libby and Ling from Hong Kong, and Bo Jin from HRC Taiwan. What was even more awesome was that they also came with us to the schools and taught the kids as well. We could tell they also had fun and really enjoyed working with the kids. The kids went crazy during all the Bboying and especially seeing the Bgirls get down as well.
-Team Vibe hosted a dance workshop featuring the Journey 2 Origin / All The Way Live mentors. So each crew taught a workshop for the adults in the Cubao Area. I had fun teaching the Locking Class out there since there aren't that many dancers who did that style in the Philippines (from what I hear).
-Kickin it with the Philippine All-Stars Dance Crew again. Haven't really seen them since our first trip in 2005. They were always in the US when we would be in the PI, but since this year's trip was in January, we were able to hang out with them for a bit at a few parties.
-I came back with only one mosquito bite this time around lol.
-THE FOOD. Chicken Bakolod! Batchoy Soup, Sisig… enough said.
So yes, thank you all once again for contributing to the cause. This project is getting bigger and bigger every year, reaching more students and involving more and more mentors from other crews/countries. It really is a good feeling, that we are potentially making a positive impact on some of the kids out there.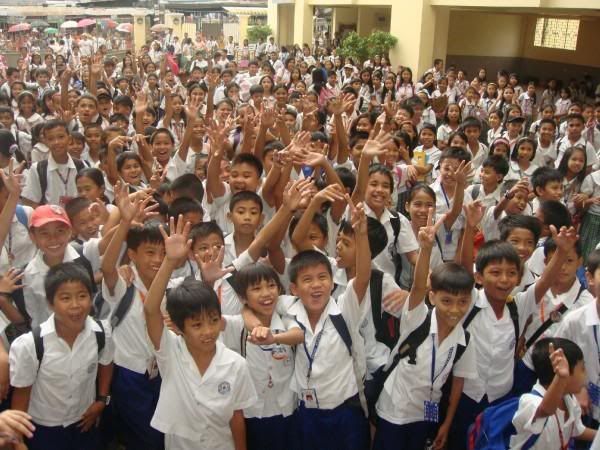 Here are some youtube clips that one of the other mentors, (Jay-R) made for the whole trip:
http://www.youtube.com/watch?v=N6fOmF7XsMI (B-Girl Semi-Finals with Narumi)
http://www.youtube.com/watch?v=STp8LcCJjWo (2007 trip)
http://www.youtube.com/watch?v=EyyTLPvD4To (2006)
http://www.youtube.com/watch?v=mOHttnGEo8Y (2005)
I am waiting for everyone to gather the rest of their footage/media from the project and will re-post so you can see.
God Bless you all,
:.:dennisinfante:.: